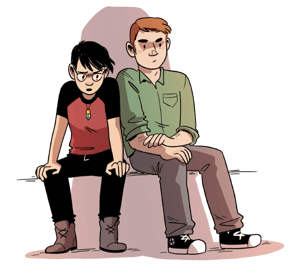 $

100.00
I'll draw one or two characters from this comic, your choice. It will be a 7inx10in drawing, and I'll ship it to anywhere in North America. All proceeds will go to charity.
Please email me at strongfemaleprotagonistcomic@gmail.com to let me know your preferences for characters and charity. Thank you!
-Molly
Thank you all so, so much! We raised $1300 for charity in a very short time, and that's about how many commissions I can do - will reopen this when I have more time!